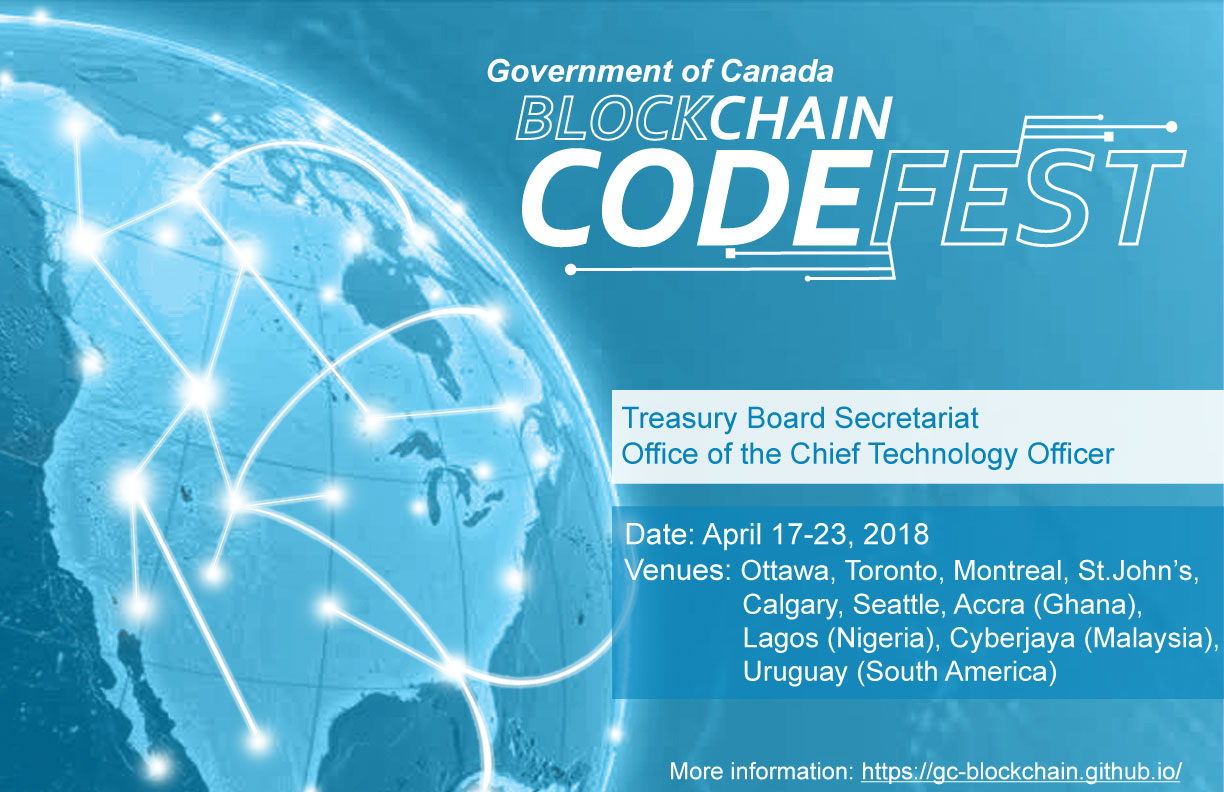 What is a codefest?
A codefest is a design sprint-like event in which computer programmers, designers, project managers and others involved in software development come together to develop a solution or prototype to solve an issue or opportunity. Other participants often included in a codefest are subject matter experts that collaborate intensively on software projects.
During the Government of Canada (GC) Blockchain Codefest, individuals and/or teams are encouraged to develop solutions leveraging blockchain technology that address a public sector problem or opportunity.
Why does it exist?
This GC Blockchain Codefest is taking place in order to provide participants an opportunity to work with the GC, academia and industry professionals to develop meaningful contributions to the Government of Canada's digital future. It serves not only as an incredible networking opportunity for participants, but also as an opportunity to inform Government perspective on blockchain technology.
Submissions
List of YouTube Videos and GitHub Source Code Repositories
More information
Join the conversation
Twitter